Create a strong identity that will anchor the brand as a reference in quality yet accessible chocolate for Vietnamese.
The Cocoa Project is a place where this expertise and know-how will come to meet the Vietnamese public, present its sustainable values, and expand the brand with a new F&B concept, showcasing not only its own chocolates but all the players in the local industry.
1. Hand Painted font to convey the Hand Made feel
2. Appearance of project's tagline
3. Presence of Vietnamese formulations
Identifying the project's pillars as local, expert, sustainable, craft, social and educational allowed us to position the brand as authentic, accessible & artisanal.
Create a strong direction for a brand concept that will connect to local Arts & Crafts.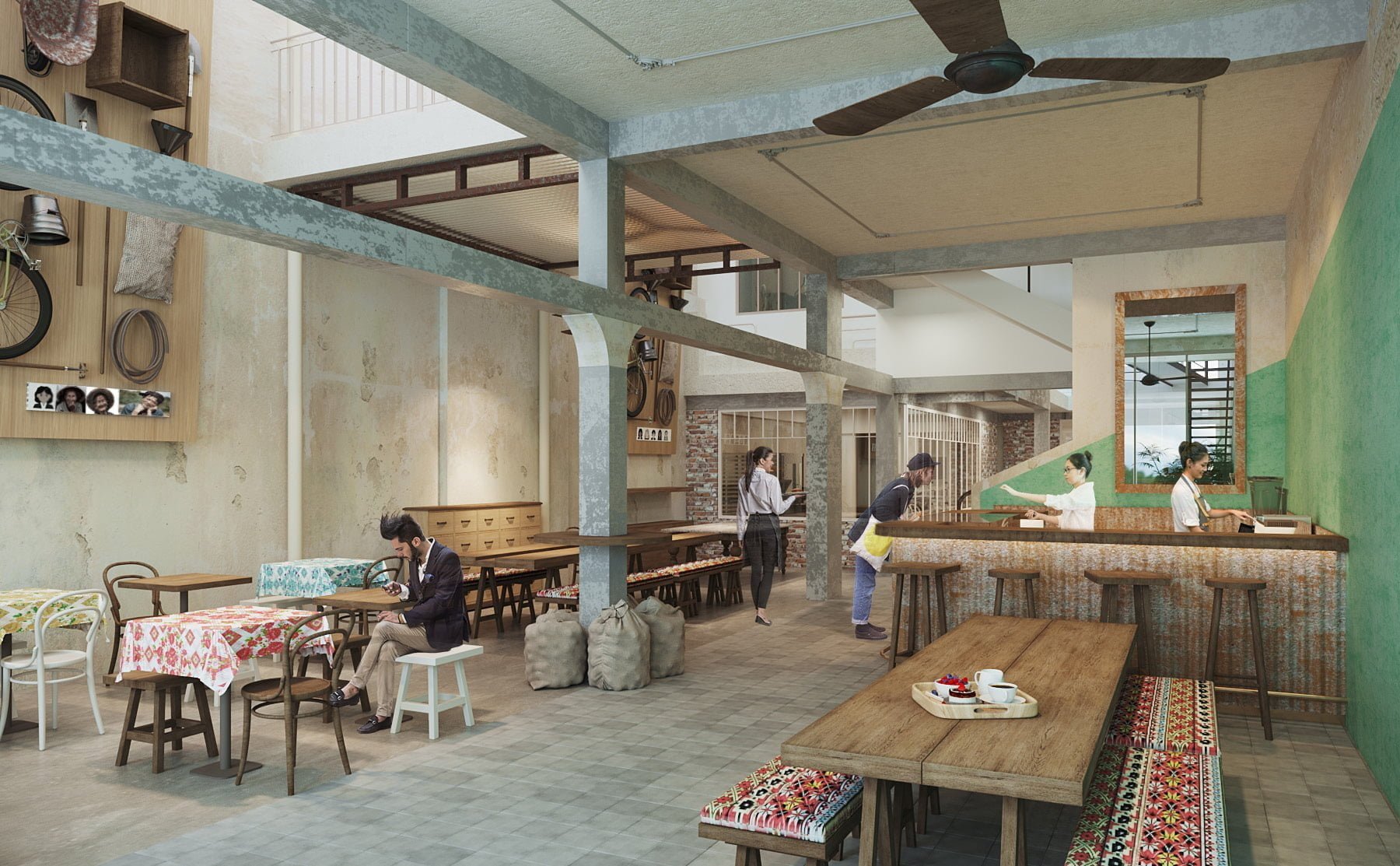 The logo is thus built around a hand-brushed font, reminding the writings on the crates and jute bags that are often seen along visits to the farms in Bến Tre. The logo is complemented with a stamp representing a Vietnamese lady holding a Cocoa pod, to connect with the popular dimension of the brand.
The whole tone around the brand works on taglines such as "chocolate for the people", "chocolate for all generations" or "chocolate for any occasion", pushing the universality of the product, that is still perceived as a luxury good on the market.
Through the work process and across various exchanges with designers T3 Architects, the entire design process was imagined with the venue in mind. Gimmicks have been identified to improve space activation. The branding has a unique feel in Saigon's landscape, and lends itself easily to other applications. It can easily be adapted to match the work of other artists, and create a universe that is very faithful to the brand's mission of authenticity & accessibility.
Strong Word of Mouth on Opening, the venue is now a landmark for "café" enthusiasts and cocoa explorers.
Strong Organic Media outreach
"How The Cocoa Project is changing the narrative of chocolate in Vietnam" — Jovel Chan
"A new concept that will melt your heart like chocolate!" — Saigon Lifestyle
Identity Design
Logo Design
Art Direction
Space Activation Recommendations
Graphic Guidelines